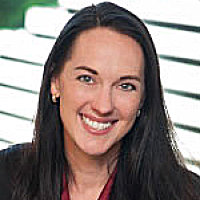 Taryn Fielder
Senior Vice President,
& General Counsel
ASB Allegiance Real Estate Fund

Ms. Fielder is responsible for the legal affairs of ASB, including serving as the principal legal advisor to ASB's management team. After graduating from Harvard Law School in 2002, Ms. Fielder spent two years with Simpson, Thacher and Bartlett LLP in New York City where she practiced corporate and real estate law. In 2004, Ms. Fielder moved to Washington, D.C. to join the Real Estate Group at Hogan & Hartson (now Hogan Lovells ) where she practiced for nearly seven years. Ms. Fielder took a three-month leave of absence from the firm during late 2008 to early 2009 to serve as Deputy General Counsel of the 2009 Presidential Inaugural Committee. In 2011, Ms. Fielder joined DiamondRock Hospitality Company, a publicly-traded REIT, as Assistant General Counsel – a role she held until joining ASB in June of 2013. Ms. Fielder graduated summa cum laude from Eckerd College in St. Petersburg, Florida with majors in Political Science and International Relations & Global Affairs and minors in French and Theater.