Tuesday, March 28, 2017
Minority Lawyers As Investors –
Learn The Nuts & Bolts of Angel Investing
Evaluations, Deal Structure and more….
hosted by:

Minority Lawyers As Investors in Innovation!!!!
Tuesday, March 28, 2017 – 8:30 AM to 6:00 PM
To help grow minority and women owned companies in the U.S., this year we added to the conference the Minority Counselor Angels Boot Camp – to train minority and women lawyers to become investors in the change they want to see in the profession and in their communities. We have partnered with 37 Angels, Inc., a national angel investors training program, led by Angela Lee, its CEO and CIO of the Columbia Business School. The mission of the boot camp is to foster the development of angel groups within the MinorityCounselor.com lawyer network that will invest in new technology or businesses started by minority or women lawyers or entrepreneurs that will solve problems in minority communities or improve legal services to minority communities or corporate or government agencies. At the end of the boot camp, each attendee will become a designated Minority Counselor Angel and utilize the MC Angel branded logo and can participate in the to be developed angel fund.
To attend the Bootcamp, you must subscribe to the MCTV Network as a Premium Subscriber or the Non-Subscriber rate below will apply. All attendees must subscribe to the MCTV network in order to attend this event.) All attendees will be designated Minority Counselor Angels on their profile (the MC Angel logo) and shall receive private invitations to Minority Counselor Angel only special events year-round.
This one-day boot camp curriculum is developed by Angela Lee, Associate Dean at Columbia Business School. The curriculum includes access to a library of curated online resources to help demystify the world of angel investing, free attendance at 2 start-up pitch-events and access to 37 Angels educational events for 1 year after March 2017.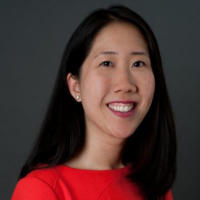 Associate Dean,
Chief Innovation Officer,
Columbia Business School
Founder, 37 Angels

Angela Lee is an educator & entrepreneur. As Associate Dean & Chief Innovation Officer at Columbia Business School, Angela teaches highly rated courses in strategy, leadership and entrepreneurship. She is also the founder of 37 Angels, an angel network that invests in early stage startups and activates new women angels through a month long investing bootcamp.
Angela is a sought-after expert on CNBC, Bloomberg TV, and Fox Business and is regularly featured in media outlets such as Forbes, Huffington Post, and Fast Company. Entrepreneur Magazine recognized Angela as one of Six Innovative Women to Watch in 2015.
MONDAY, MARCH 27 – PANEL SPEAKERS
MINORITY STARTUPS – INVESTING IN YOUR FUTURE CLIENTS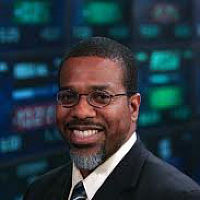 Jameel Aalim-Johnson
Host & Guest Speaker
Associate Vice President
NASDAQ

Prior to joining NASDAQ, Mr. Johnson served as Chief of Staff for Congressman Gregory W. Meeks of New York. In this position, Mr. Johnson managed Congressman Meeks' Capitol Hill office and supported him on the House Financial Services Committee. He advised Congressman Meeks on all Committee legislative action and the development of legislative initiatives.
As Chief of Staff to an active senior member of the Foreign Affairs Committee, Jameel has had extensive interaction with foreign officials stateside and abroad, which included assisting Congressman Meeks with the development of his pro-trade agenda.
Jameel demonstrated leadership by serving as the President of the bipartisan House Chiefs of Staff Association and as the President and Co-Founder of the Congressional Muslim Staff Association.
Previously, Mr. Johnson was executive director of the Rockaway Development and Revitalization Corp. in Rockaway, New York. Mr. Johnson also served as a business development specialist for former Congressman Floyd H. Flake in Queens, New York.
Mr. Johnson earned a B.A. in Economics from the University of Virginia and holds an M.B.A. in International Finance from St. John's University.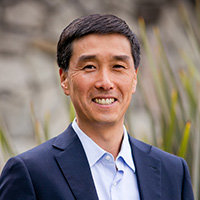 President & CEO
Equilar

David has led Equilar since its inception to become one of the most respected and trusted names in the executive compensation industry. David has been recognized as one of the "100 Most Influential Players in Corporate Governance" by the National Association of Corporate Directors (NACD). David often speaks publicly on corporate governance and executive compensation matters, including events hosted by The Conference Board, Corporate Board Member, The HR Policy Association, NACD Directorship, NASDAQ OMX, NYSE Euronext, the Society of Corporate Secretaries and Governance Professionals and Stanford's Directors' College.
Prior to founding Equilar, David was a Vice President in the Investment Banking Division of Donaldson, Lufkin and Jenrette, a global investment bank that has since merged with Credit Suisse. Prior to DLJ, David was a management consultant with Bain & Company and also Kenan Systems, a telecom billing software developer that was subsequently acquired by Lucent Technologies.
David is an advisory board member of the Wharton Center for Entrepreneurship, a Trustee of the Committee for Economic Development (CED), a director of the Asian Pacific Fund Community Foundation, a member of the Young Presidents' Organization (YPO), and a founding member of the Council of Korean Americans (CKA). David earned his MBA from the Wharton School at the University of Pennsylvania and a Bachelors of Science with Honors in Systems Engineering from the University of Virginia.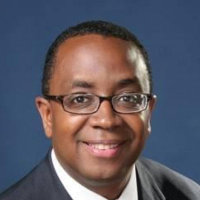 Jim Coleman
Guest Speaker
President & CEO
Prince George's County
Economic Development Corporation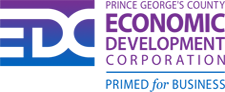 Prior to joining the Prince George's County Economic Development Corporation, Jim Coleman served as Executive Director for Westchester County, NY Industrial Development Agency and Local Development Corporation since being appointed in April 2014. In this position, Coleman was Westchester County's premier business advocate and deal maker. Within one year of his appointment, Coleman infused nearly $1 billion in financing and tax incentives into the market, enabling Westchester's Industrial Development Agency and Local Development Corporation to carry out their strategic missions and to create over 4,700 jobs for Westchester's residents.
Coleman's successes included closing a $100 million deal within 30 days to enable Pace University to build two new dormitories and to renovate several other facilities, making Pace more attractive and competitive in attracting the best and brightest students to Westchester. Coleman also boosted Westchester's hospital infrastructure by pumping over $250 million in tax exempt bond financing into three construction projects at White Plains Hospital, Northern Westchester Hospital and Phelps Memorial Hospital. Additionally, Coleman developed and facilitated over 100 training programs and workshops for Westchester's small businesses to help them secure contracts, customers and capital. He also spearheaded Astorino's Bridge to Success Forum Tour, inspiring hundreds of Westchester business owners and residents to launch and expand their businesses.
Prior to his role in Westchester County, Coleman delivered stellar results over the last 32 years with Oscar Mayer & Co., Pepsi Cola Company, Altria Corporation, American Express, several entrepreneurial ventures, and the New York State Senate. Coleman is a 1983 graduate of Howard University with a B.A. Degree in Economics. Coleman is a certified management training facilitator in Development Dimensions International and Skill Path management and development training programs and a 2014 graduate of World Wide College of Auctioneering.
Any legal professional interested in investing in minority and women owned start-up/emerging businesses.
A must attend for in-house counsel whose company invests or acquires emerging businesses or for in-counsel, government lawyers, public interest or professors looking to go in-house for a start-up/emerging company. By learning how start-ups are evaluated by investors, their financial governance issues and ventures portfolio strategies, in-house counsel can advance quickly within the company and become shareholders and more.
The Boot Camp will help counsel to leverage the knowledge gained from this boot camp to select the right companies to join, or navigate up the ladder within the start-up and develop the best compensation strategy for joining the team.
A must attend for outside counsel seeking to service start-ups as incorporators or trusted advisors. Attendees will gain strategic insight into the demands of start-ups to anticipate future needs to grow the outside counsel's services with the start-up.
The value of this boot camp to all lawyers at any stage of your career is immeasurable!
All attendees must subscribe to the MCTV network in order to attend this event. All attendees will be designated Minority Counselor Angels on their profile (the MC Angle logo) and shall receive private invitations to Minority Counselor Angel only special events year-round.
Price: $1,000 with early bird discount of $250 if you sign up by January 31, 2017.
Non- Subscriber rate is $2,900 through March 13, 2016. Seats are limited!
This bootcamp typically costs $4500 – get this deep dive investor education, training materials and online resources at a discount through the Minority Counselor Angels network!