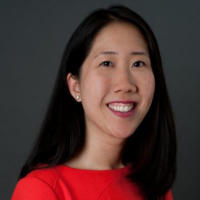 Angela Lee
Chief Innovation Officer,
Columbia Business School
Founder, 37 Angels

Angela Lee is an educator and entrepreneur who inspires in both the classroom and the investment arena. As Assistant Dean at Columbia Business School, Angela is a highly rated instructor of leadership and innovation. As Founder and CEO of 37 Angels, she evaluates early stage startups and teaches women how to invest in them. In all of her work, Angela is known for demystifying complex topics, curating opportunities, and empowering others.
Angela is a sought-after expert on CNBC, Bloomberg TV, and Fox Business Network and is regularly featured in media outlets such as Huffington Post, Forbes, and Fast Company. Entrepreneur Magazine recognized Angela as one of Six Innovative Women to Watch in 2015, and Alley Watch named her as one of 100 NYC Tech Influencers You Need to Know. Angela holds an MBA from Columbia Business School and a BA in Economics from the University of California at Berkeley.