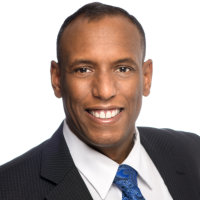 Donald Remy
Executive Vice President,
Chief Legal Officer
National Collegiate
Athletic Association – NCAA

As executive vice president of law, policy & governance and chief legal officer at the NCAA, Donald M. Remy serves as a key legal, policy and strategic advisor to the NCAA president, members of the senior management group, and the divisional governance cabinets, committees and boards. Remy manages and oversees the NCAA's staff that supports the legal, government relations, governance, infractions and sport science programs. Further, he specifically is responsible for guiding an efficient governance structure for Divisions I, II and III, assuring proper adjudication of infractions and assessing the NCAA's immediate and long-term legal challenges and needs. Remy guides key litigation and contract negotiations while building and maintaining productive relationships with local and national policymakers. He is involved in crafting and advocating appropriate policy positions on various issues including academics, amateurism, athletics competition and health and safety while ensuring his reporting departments are servicing and supporting student-athletes, the NCAA and member institutions.
Before joining the NCAA, he was a partner at Latham & Watkins and chair of a global practice group, representing both individuals and corporate clients in sophisticated investigations and proceedings involving compliance with international business statutes. In addition, he litigated complex civil lawsuits, advised on crisis management and assisted companies in disputes involving contracts with the federal government. Remy also held high-level positions in the government and corporate environment, including deputy assistant attorney general at the Department of Justice; assistant to the general counsel of the U.S. Army; law clerk to the 6th U.S. Circuit Court of Appeals; and senior vice president, deputy general counsel and chief compliance officer at Fannie Mae. He developed defense and justice positions for the U.S. Presidential Transition Team. He also spent many years volunteering as an Amateur Athletic Union basketball coach in the Washington, D.C. area and serving on boards of many non-profit organizations.
The Louisiana native has a bachelor's degree in political science from Louisiana State University, where he graduated with honors and was commissioned as a second lieutenant in the U.S. Army. He received a juris doctorate from the Howard University School of Law, where he graduated top of his class.