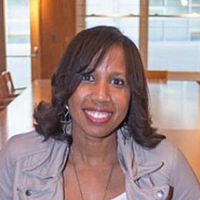 Stacia Jones, Esq.
Vice President,
Associate General Counsel and
Chief Diversity & Inclusion Officer

Stacia is an experienced labor and employment litigator, advisor and manager. She worked eight years as outside counsel to a number of large companies in a variety of industries, including food, retail, manufacturing, and health and social services. She currently works as the head employment attorney for a large global retailer, Abercrombie & Fitch, where she advises, trains and partners to create and implement policy on domestic and international labor, employment and other matters, including health and safety, public accessibility, diversity and inclusion, store construction and design, and loss prevention.
Stacia also leads Abercrombie & Fitch's global Office of Diversity & Inclusion. Stacia is responsible for strategies, programs and initiatives that impact Abercrombie's associates, consumers and vendors in 22 countries.