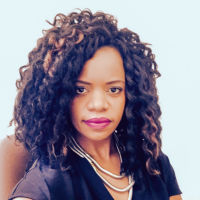 Nasha M Smith
Senior Director
comScore, Inc.

Nasha M Smith is a Senior Director at comScore, Inc., the world's leading cross-platform measurement and data analytics company. In her role, Nasha works supporting the Financial Services vertical at comScore where she interacts daily with Fortune 500 companies in the U.S. Nasha's expertise is in helping these companies understand the current Financial Services landscape and their position in the market place as they relate to the digital and television ecosystems. Ultimately, through these partnerships, she provides the top U.S. financial services institutions with the tools and insights necessary to maximize ROI by informing market research data into actionable insights, enabling fact-based decisions.
Prior to joining comScore, Nasha worked at JP Morgan Chase & Co. Over a 10-year tenure at JP Morgan Chase, she held a variety of strategic roles including Marketing Channel Optimization, Marketing Strategy & Execution and Portfolio and Account Management.
Nasha received a B.B.A in International Management from the Lubin School of Business at Pace University (New York City) with a minor in International Advertising.