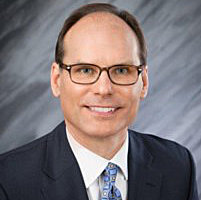 Mark A. Smolik
Vice President, General Counsel & Secretary,
Chief Compliance Officer
DHL Supply Chain Americas

General Counsel and Chief Compliance Officer of DHL's Supply Chain operations throughout the Americas. Also serve as global Chair of the organization's supply chain legal practice group. Responsible for leading the legal, commercial contract management, government incentives, and compliance teams in the America's region.