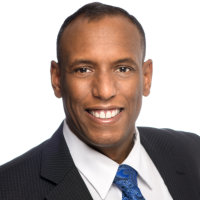 Donald Remy
Executive Vice President,
Chief Legal Officer
National Collegiate
Athletic Association – NCAA

As executive vice president of law, policy & governance and chief legal officer at the NCAA, Donald M. Remy serves as a key legal, policy and strategic advisor to the NCAA president, members of the senior management group, and the divisional governance cabinets, committees and boards. Remy manages and oversees the NCAA's staff that supports the legal, government relations, governance, infractions and sport science programs. Further, he specifically is responsible for guiding an efficient governance structure for Divisions I, II and III, assuring proper adjudication of infractions and assessing the NCAA's immediate and long-term legal challenges and needs. Remy guides key litigation and contract negotiations while building and maintaining productive relationships with local and national policymakers. He is involved in crafting and advocating appropriate policy positions on various issues including academics, amateurism, athletics competition and health and safety while ensuring his reporting departments are servicing and supporting student-athletes, the NCAA and member institutions.
Before joining the NCAA, he was a partner at Latham & Watkins and chair of a global practice group, representing both individuals and corporate clients in sophisticated investigations and proceedings involving compliance with international business statutes. In addition, he litigated complex civil lawsuits, advised on crisis management and assisted companies in disputes involving contracts with the federal government. Remy also held high-level positions in the government and corporate environment, including deputy assistant attorney general at the Department of Justice; assistant to the general counsel of the U.S. Army; law clerk to the 6th U.S. Circuit Court of Appeals; and senior vice president, deputy general counsel and chief compliance officer at Fannie Mae. He developed defense and justice positions for the U.S. Presidential Transition Team. He also spent many years volunteering as an Amateur Athletic Union basketball coach in the Washington, D.C. area and serving on boards of many non-profit organizations.
The Louisiana native has a bachelor's degree in political science from Louisiana State University, where he graduated with honors and was commissioned as a second lieutenant in the U.S. Army. He received a juris doctorate from the Howard University School of Law, where he graduated top of his class.
Mark A. Smolik
Vice President, General Counsel & Secretary,
Chief Compliance Officer
DHL Supply Chain Americas

General Counsel and Chief Compliance Officer of DHL's Supply Chain operations throughout the Americas. Also serve as global Chair of the organization's supply chain legal practice group. Responsible for leading the legal, commercial contract management, government incentives, and compliance teams in the America's region.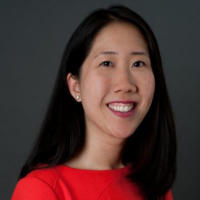 Angela Lee
Chief Innovation Officer,
Columbia Business School
Founder, 37 Angels

Angela Lee is an educator and entrepreneur who inspires in both the classroom and the investment arena. As Assistant Dean at Columbia Business School, Angela is a highly rated instructor of leadership and innovation. As Founder and CEO of 37 Angels, she evaluates early stage startups and teaches women how to invest in them. In all of her work, Angela is known for demystifying complex topics, curating opportunities, and empowering others.
Angela is a sought-after expert on CNBC, Bloomberg TV, and Fox Business Network and is regularly featured in media outlets such as Huffington Post, Forbes, and Fast Company. Entrepreneur Magazine recognized Angela as one of Six Innovative Women to Watch in 2015, and Alley Watch named her as one of 100 NYC Tech Influencers You Need to Know. Angela holds an MBA from Columbia Business School and a BA in Economics from the University of California at Berkeley.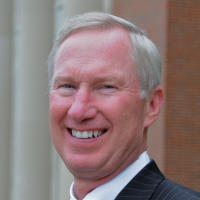 Mark Roellig
Executive Vice President,
and General Counsel

Leslie T. Thornton is the Senior Vice President, General Counsel and Corporate Secretary of WGL Holdings, Inc. ("WGL") and Washington Gas where she is responsible for developing, coordinating, and providing legal advice and counsel to WGL and all its subsidiaries on matters including, but not limited to, litigation, regulatory affairs, business transactions, employment and labor law, employee benefits, executive compensation, ethics, compliance, cyber-threats/cyber-security, mergers and acquisitions, and crisis management, among others. At the chairman's request, Ms. Thornton serves on WGL's Strategy Council, Risk Management Committee, Anti-Fraud Committee, and SOX Management Committee. An NACD Board Leadership Fellow, Ms. Thornton has also served on the board directors of Career Education Corporation for over ten years chairing the Compliance Committee and serving on Nominating & Governance. She was Lead Independent Director from 2011-2013; currently she continues her chair and also sits on the Audit Committee.
Prior to joining WGL, Ms. Thornton was as a partner at Dickstein Shapiro LLP and Patton Boggs, LLP. At Dickstein, Ms. Thornton conducted and managed sensitive, high-level internal corporate, federal government, and state attorney general investigations. At Patton Boggs, Ms. Thornton advised and represented clients before regulatory agencies and helped support their strategic efforts before Congress and the White House. Beginning with the Presidential Transition of 1992 and until 2000, Ms. Thornton served in the Clinton Administration where she worked with U.S. Secretary of Education Richard W. Riley, first as Deputy Chief of Staff and Counselor, and then as Chief of Staff. During her nearly eight years, Ms. Thornton was selected by the White House in 1995 to serve on the President's White House Budget Working Group when the government shut down, and in 1996, she served in a senior role on Mr. Clinton's presidential debate team. Holding a top secret clearance, Ms. Thornton was also her agency's representative for the Continuity of Operations of Government program.
Ms. Thornton is often a requested speaker on directorship, general counsel practice, diversity and cyber security issues, and has been widely published in newspapers and other outlets including the Boston Globe, Wall Street Journal, and Legal Times/National Law Journal. She co-authors a treatise chapter on data privacy and cybersecurity in the Thomson Reuters/West Law series entitled Successful Partnering Between Inside and Outside Counsel. This year, Ms. Thornton completed her LL.M. in National Security Law at Georgetown Law, received MCCA's Innovator Award, Savoy Magazine's top 300 Directors recognition and Inside Counsel's Transformative Leadership "Catalyst for Change Award."In addition, Ms. Thornton's legal department won the 2016 Community Service Award, the Board of Directors of ACC National Capital Region. Ms. Thornton received her B.A. from the University of Pennsylvania and her J.D. from Georgetown University Law Center.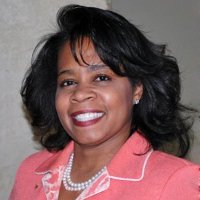 Leslie T. Thorton
Senior Vice President
General Counsel and Corporate Secretary
WGL Holdings, Inc. and Washington Gas

Mark Roellig is Executive Vice President and General Counsel of Massachusetts Mutual Life Insurance Company ("MassMutual"), the parent company of a global, growth-oriented, diversified financial services organization, listed 76th in Fortune's ranking of America's largest corporations with more than $675 billion in total assets under management. MassMutual is headquartered in Springfield, Massachusetts. In his capacity as MassMutual's General MassMutual Financial GroupCounsel, Mark is responsible for all the legal affairs of the Company and advises management and the board of directors to ensure that MassMutual complies with corporate-governance requirements and safeguards the interests of MassMutual's policyholders. He is also responsible for the corporate secretary, corporate compliance, internal audit, government relations and the Corporate Business Resources and Real Estate and Facilities Departments of MassMutual. Prior to joining MassMutual in 2005, he served as general counsel and secretary to three public companies before their sale/merger: Fisher Scientific International Inc., Storage Technology Corporation ("StorageTek") and U S WEST Inc. He received his bachelor's degree in mathematics from the University of Michigan, his law degree from George Washington University and his MBA from the University of Washington.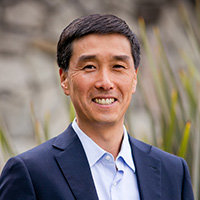 David Chun
President & CEO
Equilar

David has led Equilar since its inception to become one of the most respected and trusted names in the executive compensation industry. David has been recognized as one of the "100 Most Influential Players in Corporate Governance" by the National Association of Corporate Directors (NACD). David often speaks publicly on corporate governance and executive compensation matters, including events hosted by The Conference Board, Corporate Board Member, The HR Policy Association, NACD Directorship, NASDAQ OMX, NYSE Euronext, the Society of Corporate Secretaries and Governance Professionals and Stanford's Directors' College.
Prior to founding Equilar, David was a Vice President in the Investment Banking Division of Donaldson, Lufkin and Jenrette, a global investment bank that has since merged with Credit Suisse. Prior to DLJ, David was a management consultant with Bain & Company and also Kenan Systems, a telecom billing software developer that was subsequently acquired by Lucent Technologies.
David is an advisory board member of the Wharton Center for Entrepreneurship, a Trustee of the Committee for Economic Development (CED), a director of the Asian Pacific Fund Community Foundation, a member of the Young Presidents' Organization (YPO), and a founding member of the Council of Korean Americans (CKA). David earned his MBA from the Wharton School at the University of Pennsylvania and a Bachelors of Science with Honors in Systems Engineering from the University of Virginia.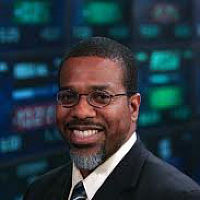 David Chun
President & CEO
Equilar

Prior to joining NASDAQ, Mr. Johnson served as Chief of Staff for Congressman Gregory W. Meeks of New York. In this position, Mr. Johnson managed Congressman Meeks' Capitol Hill office and supported him on the House Financial Services Committee. He advised Congressman Meeks on all Committee legislative action and the development of legislative initiatives.
As Chief of Staff to an active senior member of the Foreign Affairs Committee, Jameel has had extensive interaction with foreign officials stateside and abroad, which included assisting Congressman Meeks with the development of his pro-trade agenda.
Jameel demonstrated leadership by serving as the President of the bipartisan House Chiefs of Staff Association and as the President and Co-Founder of the Congressional Muslim Staff Association.
Previously, Mr. Johnson was executive director of the Rockaway Development and Revitalization Corp. in Rockaway, New York. Mr. Johnson also served as a business development specialist for former Congressman Floyd H. Flake in Queens, New York.
Mr. Johnson earned a B.A. in Economics from the University of Virginia and holds an M.B.A. in International Finance from St. John's University.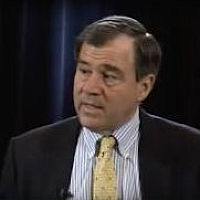 Robert Bostrom
Senior Vice President,
General Counsel &
Corporate Secretary
Abercrombie & Fitch

Bob is Senior Vice President, General Counsel and Corporate Secretary of Abercrombie & Fitch. Bob has global oversight and management responsibility for all legal, compliance, ethics and regulatory strategies, services, and resources, corporate governance matters and the corporate secretary function. Abercrombie & Fitch Co. is a global specialty retailer of high-quality, casual apparel for Men, Women and kids under the Abercrombie & Fitch, Abercrombie, and Hollister Co. brands. The company operates stores in the United States and across Canada, Europe, Asia, and the Middle East. The Company also operates e-commerce websites. Bob is also a member of the Board of Directors of NeuLion, Inc. which is an internet television technology innovator listed on the Toronto Stock Exchange.
Bob joined Abercrombie & Fitch from Greenberg Traurig where he was Co-Chairman of the Financial Regulatory and Compliance Group and previously was with SNR Denton where he was Co-Head of the Global Financial Institutions and Funds Sector.
Before that he served as Executive Vice President, General Counsel and Corporate Secretary of Freddie Mac from February 2006 to July 2011. In his role as principal legal counsel to Freddie Mac, Bob had oversight and management responsibility for all legal and regulatory strategies, services, resources and corporate governance matters. Bob oversaw Freddie Mac's response to multiple inquiries and investigations initiated by Congressional committees, the SEC and other Federal regulators, as well as to multiple securities class and derivative actions.
As General Counsel of Freddie Mac, Bob played a pivotal role during the financial crisis and recovery directing Freddie Mac's legal strategy through the conservatorship, investigations, enforcement actions and litigation. Bob was selected by The National Law Journal as among Washington's most influential in-house counsel in 2011, the recipient of the General Counsel of the Year Award by the International Law Office and the Association of Corporate Counsel in 2015, and Freddie Mac, under Bob's leadership, was recognized by Corporate Counsel magazine, as among the Best Legal Departments in 2011.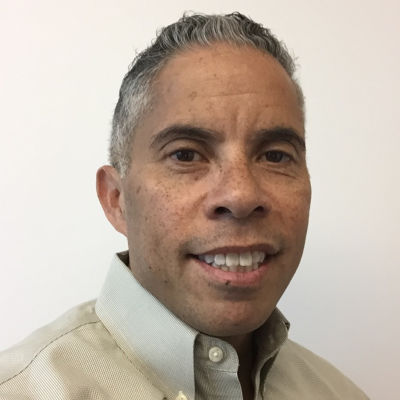 Courtney Edmonds
Assistant General Counsel,
National Security

Courtney Edmonds is an Assistant General Counsel (National Security) at Leidos, Inc., and has been involved in professional activities relating to federal procurement law for close to 20 years. He decided to start his legal career after he fell short of his goal to be known as the best DJ in Washington, DC. While in private practice, Mr. Edmonds leidos-logowas an associate in the government contracts practice groups of Sidley Austin, Fried Frank, and McKenna Long & Aldridge. As an associate, he provided advice and assistance relating to procurement law, bid protests, identifying and mitigating organizational conflicts of interest, dispute avoidance and resolution, M&A, battlefield contracting, and public/private partnerships.
Mr. Edmonds left private practice in 2009 and joined Leidos, which was then doing business as SAIC. In his current role, Mr. Edmonds advises internal clients on all aspects of federal procurement, contract negotiations (public sector and commercial agreements), risk mitigation, and regulatory compliance. In addition, he conducts and manages internal investigations, and provides training to Leidos' contract and procurement management personnel.
In 2015, Mr. Edmonds completed an LL.M. in National Security Law at Georgetown University Law Center.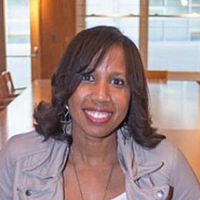 Stacia Jones, Esq.
Vice President,
Associate General Counsel and
Chief Diversity & Inclusion Officer
Abercrombie & Fitch

Stacia is an experienced labor and employment litigator, advisor and manager. She worked eight years as outside counsel to a number of large companies in a variety of industries, including food, retail, manufacturing, and health and social services. She currently works as the head employment attorney for a large global retailer, Abercrombie & Fitch, where she advises, trains and partners to create and implement policy on domestic and international labor, employment and other matters, including health and safety, public accessibility, diversity and inclusion, store construction and design, and loss prevention.
Stacia also leads Abercrombie & Fitch's global Office of Diversity & Inclusion. Stacia is responsible for strategies, programs and initiatives that impact Abercrombie's associates, consumers and vendors in 22 countries.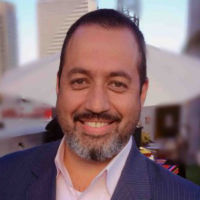 Hugo Balta
Senior Director,
Multicultural Content
ESPN

I'm an experienced, award winning Broadcast & Digital Media professional directing growth, change and innovation in several divisions and businesses for English and Spanish language media in the U.S. and LATAM.
My career includes working within established structures, but applying entrepreneurial strategies in developing new processes in conceptualizing and producing content.
I implement intersectional thinking in nurturing relationships to generate messages relevant to multicultural audiences across all platforms; often launching new programming.
I'm fortunate to benefit from the generosity of talented professionals who have been key in helping me reach personal and collective goals. It is my responsibility to do the same for others.
To that end, I work with many organizations which champion the fair treatment of Latinos and people of color. I am a lifetime and HOF member of the National Association of Hispanic Journalists (NAHJ), served as its president and started the Hortencia Zavala scholarship.
I'm a member of the advisory board for the National Hispanic Media Coalition (NHMC), Hispanicize and National High School Basketball Association (NHSBA). I'm a board member of the New England chapter of the National Association for Multi-Ethnicity in Communications (NAMIC).
I'm also the co-founder of the Latino Multimedia Communicators social media group which shares, discusses and supports professionals and their strategies/products of interest to the Latino community. Find us on Facebook.
I design, collaborate and lead diversity and inclusion workshops and discussions; frequently as a guest on radio/television and speaker at events and classrooms.
I am a best selling author sharing my experience in monthly articles (many published by renowned organizations) and a new book: Leadership Habits.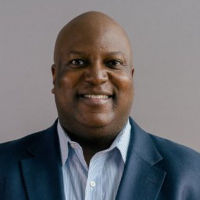 Jason L. Brown
Vice President,
General Counsel & Secretary
Dyson

Dynamic Senior Executive with a highly diversified practice. Experience includes substantive legal expertise and leadership within consumer products industry in the areas of litigation, advertising/marketing, real estate and contracts. Reputation for strong client service orientation. Exceptional communication skills in both written and oral presentations. Recognized by business colleagues as the "go to" person for tackling complex problems and providing actionable legal advice based on solid understanding of company objectives. Established track record for identifying best practices to enhance organizational efficiency. Strong leader with ability to motivate teams and develop talent.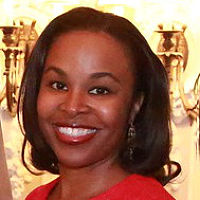 Whitnie Gladden (not confirmed)
Global Employment Law Counsel
Accenture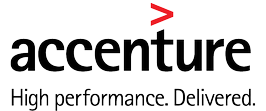 Whitnie H. Gladden is a multidisciplinary corporate executive and lawyer with significant experience in global legal compliance, diversity and employment issues. She has particular expertise with advising senior management and leveraging substantial knowledge of global employment law, ventures and acquisitions, recruitment and human resources to devise and implement practical legal solutions to business issues. Whitnie is committed to community service and spends a considerable amount of her time mentoring others and finding ways to level the playing field.
Whitnie is currently Employment Law Counsel, Global Support for Contracting and Ventures & Acquisitions at Accenture LLP. She provides global support on acquisitions, divestitures and joint ventures on issues including; risk analysis of the target in light of due diligence undertaken, transition and retention of acquired personnel, contracting approach on employment and HR issues (including strategic input to negotiations and guidance on contractual documents), integration and post-merger planning.
Whitnie spent the first seven years of her career at Accenture as North America Employment Law Counsel where she was a trusted advisor to corporate stakeholders on state and federal employment laws. Whitnie is well-known at Accenture for her stellar employment law training to executives across the United States and serves on the company's North America Diversity Committee and the Global Alternative Fee Arrangement Advisory Committee.
Prior to joining Accenture LLP, Whitnie represented a number of private and public employers in employment litigation matters at Franczek Radelet, P.C. She began her legal career at Schiff Hardin LLP where she practiced Employee Benefits law.
In addition to her service to MIHCA, Whitnie is a member of the Delta Sigma Theta Sorority Inc., the National Employment Law Council, Black Women Lawyers' Association, and other legal and community service organizations.
Whitnie graduated summa cum laude from Hampton University and received her Juris Doctorate from Duke University School of Law. www.accenture.com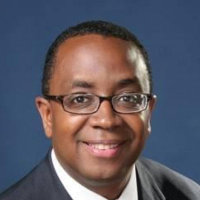 Jim Coleman
President & CEO
Prince George's County
Economic Development
Corporation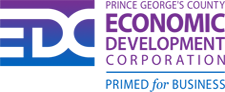 Prior to joining the Prince George's County Economic Development Corporation, Jim Coleman served as Executive Director for Westchester County, NY Industrial Development Agency and Local Development Corporation since being appointed in April 2014. In this position, Coleman was Westchester County's premier business advocate and deal maker. Within one year of his appointment, Coleman infused nearly $1 billion in financing and tax incentives into the market, enabling Westchester's Industrial Development Agency and Local Development Corporation to carry out their strategic missions and to create over 4,700 jobs for Westchester's residents.
Coleman's successes included closing a $100 million deal within 30 days to enable Pace University to build two new dormitories and to renovate several other facilities, making Pace more attractive and competitive in attracting the best and brightest students to Westchester. Coleman also boosted Westchester's hospital infrastructure by pumping over $250 million in tax exempt bond financing into three construction projects at White Plains Hospital, Northern Westchester Hospital and Phelps Memorial Hospital. Additionally, Coleman developed and facilitated over 100 training programs and workshops for Westchester's small businesses to help them secure contracts, customers and capital. He also spearheaded Astorino's Bridge to Success Forum Tour, inspiring hundreds of Westchester business owners and residents to launch and expand their businesses.
Prior to his role in Westchester County, Coleman delivered stellar results over the last 32 years with Oscar Mayer & Co., Pepsi Cola Company, Altria Corporation, American Express, several entrepreneurial ventures, and the New York State Senate. Coleman is a 1983 graduate of Howard University with a B.A. Degree in Economics. Coleman is a certified management training facilitator in Development Dimensions International and Skill Path management and development training programs and a 2014 graduate of World Wide College of Auctioneering.
Juan R.Thomas is the founder and principal of The Thomas Law Group. Mr. Thomas' practice includes the following specialties: real estate/estate planning, labor and employment, and family law. In addition, Mr. Thomas provides counseling and training to firm clients in areas involving personnel, collective bargaining, and business development matters. Prior to founding The Thomas Law Group, Mr. Thomas was an associate with Holland & Knight, LLP in the employment and labor group in their Chicago office.
The National Black Lawyers: Top 100 includes Mr. Thomas on its list of the Top 100 Trial Lawyers, an honor given to only a select group of lawyers for their superior skills and qualifications in the field. Membership in this exclusive organization is by invitation only, and is limited to the top 100 attorneys in each state or region who have demonstrated excellence and have achieved outstanding results in their careers. Mr. Thomas' selection was based upon his performance as an exceptional lawyer in the practice area of matrimonial and family law in the state of Illinois.
Prior to founding The Thomas Law Group in 2003, Mr. Thomas' professional career was deeply rooted in political and governmental affairs. Mr. Thomas served as the legislative liaison for Citizen Action Illinois, where he advocated on behalf of consumer rights before the Illinois General Assembly. Mr. Thomas also served as Labor Counsel to Illinois Secretary of State, Jesse White, providing legal advice on labor and employment, and collective bargaining issues for the Office's approximately 4,000 employees. Mr. Thomas has broad knowledge and experience in labor and employment law affecting the private sector, state and local governments, as well as school districts within the State of Illinois.